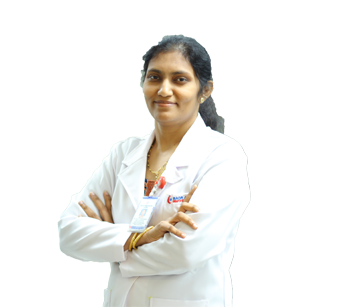 Dr Shilpa Prabhaker RAO ALGUDKER
Opthalmologist
Ophthalmology
MBBS, DOMS
17 years of experience
Al Khoud (Oman)
About Dr Shilpa Prabhaker RAO ALGUDKER
Dr Shilpa Algudker is an expert Ophthalmologist with a wealth of experience to back her. She is very well- trained and experienced in the assessment, diagnosis and treatment of eye diseases, having over 13 years of rich experience garnered in India and Oman. She is highly skilled when it comes to refraction and eye examination including screening, Lens Prescription, Trauma Care and Occupational eye check up. She is an expert in the management of glaucoma, foreign body removal and other corneal diseases. She has a special interest in diabetic retinopathy and hypertensive retinopathy screening as well as glaucoma evaluation.
Excellence & Experience
Area of excellence
comprehensive ophthalmic care
Minor ophthalmic procedures
Glaucoma Diabetic and hypertensive screening
Post lasik follow up
Level of Experience
13 years of experience in medical college in Karnataka and in a charitable institution in Karnataka
Awards & Academics
Academics Details
MBBS – MRMC, Gulbarga, Karnataka -2002
DOMS - MRMC, Gulbarga, Karnataka - 2005
Out Patient Timings
The outpatient timings at Badr Al Samaa Hospitals have been planned in such a way that your choice of doctor is available whenever you are free.
Sunday
9:00 AM - 1:00 PM
Al Khoud - Oman
5:00 PM - 9:00 PM
Al Khoud - Oman
Monday
9:00 AM - 1:00 PM
Al Khoud - Oman
5:00 PM - 9:00 PM
Al Khoud - Oman
Tuesday
9:00 AM - 1:00 PM
Al Khoud - Oman
5:00 PM - 9:00 PM
Al Khoud - Oman
Wednesday
9:00 AM - 1:00 PM
Al Khoud - Oman
5:00 PM - 9:00 PM
Al Khoud - Oman
Thursday
9:00 AM - 1:00 PM
Al Khoud - Oman
5:00 PM - 9:00 PM
Al Khoud - Oman
Friday
Saturday
9:00 AM - 1:00 PM
Al Khoud - Oman
5:00 PM - 9:00 PM
Al Khoud - Oman