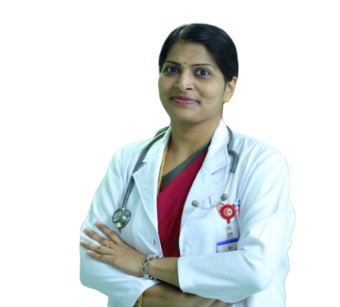 DR SMITHA MOHAN
Chief Gynecologist
Obstetrics & Gynaecology
MBBS, MRCOG,DGO, FART, FMAS, MRM (UK)
8 years of experience
Al Khoud (Oman)
About DR SMITHA MOHAN
Dr Smitha Mohan is a highly specialized Obstetrician and Gynaecologist with a lot of experience under her belt. She is an expert in complicated labour room deliveries such as forceps deliveries, breech deliveries, VBAC deliveries, vacuum extractions, and twin deliveries. She is also an expert in different types of infertility treatments as well as contraceptive applications. She is well-versed in surgical treatments for various gynecological complications such as cystectomies and myomectomies. Dr Smitha also keeps herself updated by attending CMEs, conferences, and workshops on a regular basis.
Excellence & Experience
Area of excellence
Labour room deliveries
PPH management
IUD insertion and removal
Infertility treatment – Follicular studies and IUI
LSCS
Laparotomy
Abdominal Hysterectomy
Vaginal Hysterectomy
Ultrasonography including Obstetric and Gynaecological scans
Level of Experience
Consultant Gynaecologist - PMSA Memorial District Co-operative Hospital, Malappuram, Kerala India - 2008
Junior Gynaecologist - RCPM Hospital, Changankulangara, Oachira, Kerala - July 2006 to June 2008.
Awards & Academics
Academics Details
Academic Excellence Award - Dr. Kalyanikutty Gold Medal for the best DGO Student in 2006 Kerala University Exam
MBBS - Medical College, Trivandrum, Kerala, India 2003
DGO - Medical College, Trivandrum, Kerala University, Kerala, India 2006
Out Patient Timings
The outpatient timings at Badr Al Samaa Hospitals have been planned in such a way that your choice of doctor is available whenever you are free.
Sunday
9:00 AM - 1:00 PM
Al Khoud - Oman
5:00 PM - 9:00 PM
Al Khoud - Oman
Monday
9:00 AM - 1:00 PM
Al Khoud - Oman
5:00 PM - 9:00 PM
Al Khoud - Oman
Tuesday
9:00 AM - 1:00 PM
Al Khoud - Oman
5:00 PM - 9:00 PM
Al Khoud - Oman
Wednesday
9:00 AM - 1:00 PM
Al Khoud - Oman
5:00 PM - 9:00 PM
Al Khoud - Oman
Thursday
9:00 AM - 1:00 PM
Al Khoud - Oman
5:00 PM - 9:00 PM
Al Khoud - Oman
Friday
Saturday
9:00 AM - 1:00 PM
Al Khoud - Oman
5:00 PM - 9:00 PM
Al Khoud - Oman