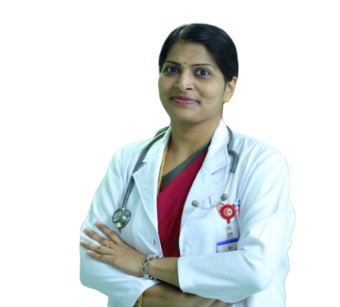 Dr SMITHA MOHAN
Chief Gynecologist
Obstetrics & Gynaecology
MRCOG (UK), EFOG-EBCOG, DGO, FMAS, FART, MRM (UK)
17 years of experience
Al Khoud (Oman)
About Dr SMITHA MOHAN
Dr Smitha Mohan is a highly trained obstetrician and gynecologist, with a lot of experience under her belt. She is an expert in managing complicated deliveries such as vaginal birth after cesarean section, forceps deliveries, vacuum extractions, breech deliveries, and twin deliveries. She has expertise in managing high-risk pregnancies, recurrent pregnancy losses, trained in different types of infertility treatments, and has a wide knowledge of contraceptive applications. She is well versed in both open and laparoscopic gynecological surgeries. She has attended a number of conferences and workshops and keeps her knowledge constantly updated.

Excellence & Experience
Area of excellence
Normal deliveries
Complicated deliveries
High Risk Pregnancies
Recurrent pregnancy loss
Infertility treatment
LSCS
Contraceptive management (IUCD, Merina, Implant insertion)
Open gynaec surgeries including laparotomy, ovarian cystectomy, sterilisation,abdominal hysterectomy,vaginal hysterectomy, myomectomy and pelvic floor repair
Laproscopic surgeries including diagnostic laproscopy, ovarian drilling, ovarian cystectomy, salpingectomy for ectopic pregnancy,sterilisation and lap hysterectomy
Ultrasonography including obstetric and gynaecological scans
Level of Experience
Specialist Gynaecologist - Badr Al Sama Hospital, Al khoud( October 2014 – till date)
Consultant Gyaecologist –PMSA memorial District Co-operative hospital , Malappuram, Kerala, India ( Aug 2008 –Sept 2014)
Junior Gynaecologist – RCPM Hospital, Changankulangara, Oachira ,Kerala(July 2006- June 2008)
Awards & Academics
Academics Details
MBBS – Medical college, Trivandrum, Kerala, India (1997-2003)
DGO - Medical college, Trivandrum, Kerala, India(2004- 2006)
ACADEMIC EXCELLENCE AWARD - Dr Kalyanikutty gold medal for best outgoing student in 2006, Kerala university
MRCOG - Royal College of obstetrics and gynaecology, London , UK(nov 2018)
FMAS (FELLOWSHIP IN MINIMAL INVASIVE SURGERY) - World Laproscopy hospital, Delhi, India, Dec 2015
FART(FELLOWSHIP IN ART) - World Laparoscopy centre, Delhi (Dec 2015)
MASTERS IN REPRODUCTIVE MEDICINE AND IVF (MRM)- Homerton University, London, UK (July 2016)
Trained in Laparoscopic Hysterectomy and vaginal surgeries in sunrise Hospital, Kochi, Kerala, India(February 2020)
EFOG - EBCOG (Fellow of the European Board of Obstetrics & Gynaecology)
Out Patient Timings
The outpatient timings at Badr Al Samaa Hospitals have been planned in such a way that your choice of doctor is available whenever you are free.
Sunday
9:00 AM - 1:00 PM
Al Khoud - Oman
5:00 PM - 9:00 PM
Al Khoud - Oman
Monday
9:00 AM - 1:00 PM
Al Khoud - Oman
5:00 PM - 9:00 PM
Al Khoud - Oman
Tuesday
9:00 AM - 1:00 PM
Al Khoud - Oman
5:00 PM - 9:00 PM
Al Khoud - Oman
Wednesday
9:00 AM - 1:00 PM
Al Khoud - Oman
5:00 PM - 9:00 PM
Al Khoud - Oman
Thursday
9:00 AM - 1:00 PM
Al Khoud - Oman
5:00 PM - 9:00 PM
Al Khoud - Oman
Friday
Saturday
9:00 AM - 1:00 PM
Al Khoud - Oman
5:00 PM - 9:00 PM
Al Khoud - Oman