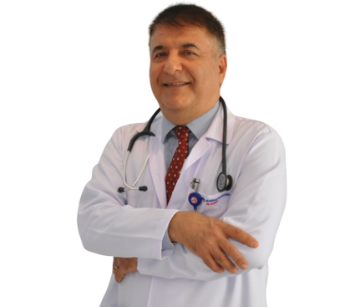 DR HOSSEIN LAHIJI
Consultant Urologist
Urology & Andrology
MS, MD, FACS
22+ years of experience
Al Khoud (Oman)
About DR HOSSEIN LAHIJI
Dr Hossein Lahiji is a highly specialised Urologist with over 22 years of sterling experience in his field. He has had excellent training and work experience in the US, Iran and now in Oman. He has also had special training in surgical placement of three piece inflatable penile prosthesis as well as different aspects of urinary incontinence including vaginal sling procedures. He was the pioneering urologist to perform the interstim therapy for urinary control in the Rio Grande Valley in South Texas, USA. He has also worked in Esfahan fertility and infertility centres for over three years.
Excellence & Experience
Area of excellence
Urolithiasis (kidney Stones): Laser Treatment, Minimally Invasive Surgery
Prostate Disease: Benign Enlargement and Cancer Treatments
Nerve-Sparing Radical Prostate Cancer surgery
Urinary Incontinence: Vaginal Slings Placement and Neuromodulator Implantation
Sexual Health: All treatment options including Penile Prosthesis Implants
Awards & Academics
Academics Details
Bachelors' degree in Zoology (Magna cum laude), Rutgers University Newark, New Jersey
Masters in Physiology (Summa cum laude) from Rutgers University, Newark, New Jersey - 1985
MBBS - New Jersey Medical School, Newark, New Jersey - 1989
MD. Residency in Surgery and Urology, University of Medicine and Dentistry of New Jersey Medical School (1989-1995)
Board certification by American Board of Urology in 1997
Board certification from American Board of Urology in 2007
Videos of DR HOSSEIN LAHIJI
You can get to know more details here about the doctor who will be treating you, and their professional expertise in their field of specialisation.
Out Patient Timings
The outpatient timings at Badr Al Samaa Hospitals have been planned in such a way that your choice of doctor is available whenever you are free.
Sunday
8:00 AM - 4:00 PM
Al Khoud - Oman
Monday
8:00 AM - 4:00 PM
Al Khoud - Oman
Tuesday
8:00 AM - 4:00 PM
Al Khoud - Oman
Wednesday
8:00 AM - 4:00 PM
Al Khoud - Oman
Thursday
8:00 AM - 4:00 PM
Al Khoud - Oman
Friday
Saturday
8:00 AM - 4:00 PM
Al Khoud - Oman