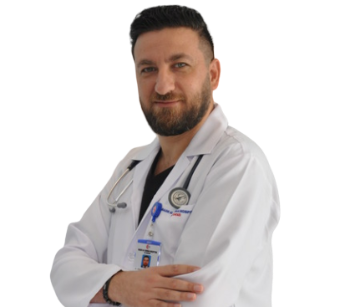 DR ABDULLAH ABDUL NASSIR JASIM
Specialist Anesthesiologist
Anaesthesiology
MbChB, Fellowship in Anesthesia
16 years of experience
Al Khoud (Oman)
About DR ABDULLAH ABDUL NASSIR JASIM
Dr Abdullah Abdul Nassir Jasim is a highly skilled Specialist Anaesthesiologist who has been working in a number of hospitals in Iraq as well as Oman. He now brings his vast treasure trove of clinical experience to patients in the Badr Al Samaa hospital. He is very efficient in delivering and maintaining anaesthesia in all types of surgical situations, both in adult and paediatric patients. He is also skilled in delivering epidural anaesthesia, labour analgesia as well as obstetric anaesthesia. He also helps in ventilator management in the ICU and assists in both elective and emergency surgeries. He also attends conferences to stay updated. 
Excellence & Experience
Area of excellence
Obstetric Anaesthesia
Paediatric Anaesthesia
Labour Analgesia
Infection control
DVT prophylaxis
Emergency Medicine
Critical care and Ventilator management
Ultrasound guided nerve blocks and Pain management
Level of Experience
Anaesthesia Specialist in Badralsamaa Alkhoud /Muscat - April 2019 till date
Anaesthesia Specialist in Royal Hospital /Muscat - 2016-2019
HOD of Anaesthesia Dept. in Duhok Maternity Hospital /Kurdistan region/Iraq - 2012-2016
Anaesthesia Registrar in all branches of anesthesia and intensive care in all hospitals of Erbil /Kurdistan region /Iraq - 2008-20012
Anaesthesia practitioner and HOD in Amedi General Hospital /Duhok city/Kurdistan region, Iraq - 2005-2008
Senior house officer in all medicine and surgery branches in Azadi General Teaching Hospital/ Kurdistan region, Iraq
Awards & Academics
Academics Details
Iraqi Board degree in Anaesthesia and Intensive Care (FICMS) – Iraqi Council of medical Specialties/Anaesthesia and Intensive care – Baghdad, Iraq - 2012
MBChB Ih Medicine and General Surgery Mosul Medical College, Iraq - 2003
Out Patient Timings
The outpatient timings at Badr Al Samaa Hospitals have been planned in such a way that your choice of doctor is available whenever you are free.
Sunday
9:00 AM - 1:00 PM
Al Khoud - Oman
5:00 PM - 9:00 PM
Al Khoud - Oman
Monday
9:00 AM - 1:00 PM
Al Khoud - Oman
5:00 PM - 9:00 PM
Al Khoud - Oman
Tuesday
9:00 AM - 1:00 PM
Al Khoud - Oman
5:00 PM - 9:00 PM
Al Khoud - Oman
Wednesday
9:00 AM - 1:00 PM
Al Khoud - Oman
5:00 PM - 9:00 PM
Al Khoud - Oman
Thursday
9:00 AM - 1:00 PM
Al Khoud - Oman
5:00 PM - 9:00 PM
Al Khoud - Oman
Friday
Saturday
9:00 AM - 1:00 PM
Al Khoud - Oman
5:00 PM - 9:00 PM
Al Khoud - Oman