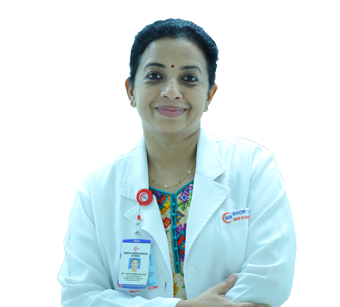 DR Mariamma Rajan
Dentist
Dentistry
BDS
32 years of experience
Al Khoud (Oman)
About DR Mariamma Rajan
Dr Mariamma Rajan is a highly experienced Dentist with many years of experience in India, Saudi Arabia as well as Oman. Along with her huge experience base of over 30 years, she also has excellent communicative skills and is fluent in many languages including Arabic, thus making all her patients feel comfortable. She is very knowledgeable about dental care procedures, conservative restorations and periodontal and endodontal procedures. She is well-versed in root canal treatments, braces as well as restoration with crowns and bridges. Dr Mariamma Rajan manages both adult as well as paediatric patients and lays emphasis on importance of dental hygiene.
Excellence & Experience
Area of excellence
Surgical extraction
Root canal treatment
Crowns and bridges
Braces
Gum disease management
Dental jewellery
Cosmetic restoration
Level of Experience
Tiruvalla Medical Mission Hospital – 1988-1990
Private Practice – 1990-1993
MOH, Saudi Arabia – 1993-2000
Private Practice – 2000-2007
Badr Al Samaa Hospital, Alkhoud – 2007 to Date
Awards & Academics
Academics Details
BDS - Madras Dental College - 1988
Out Patient Timings
The outpatient timings at Badr Al Samaa Hospitals have been planned in such a way that your choice of doctor is available whenever you are free.
Sunday
9:00 AM - 1:00 PM
Al Khoud - Oman
5:00 PM - 9:00 PM
Al Khoud - Oman
Monday
9:00 AM - 1:00 PM
Al Khoud - Oman
5:00 PM - 9:00 PM
Al Khoud - Oman
Tuesday
9:00 AM - 1:00 PM
Al Khoud - Oman
5:00 PM - 9:00 PM
Al Khoud - Oman
Wednesday
9:00 AM - 1:00 PM
Al Khoud - Oman
5:00 PM - 9:00 PM
Al Khoud - Oman
Thursday
9:00 AM - 1:00 PM
Al Khoud - Oman
Friday
5:00 PM - 9:00 PM
Al Khoud - Oman
Saturday
9:00 AM - 1:00 PM
Al Khoud - Oman
5:00 PM - 9:00 PM
Al Khoud - Oman