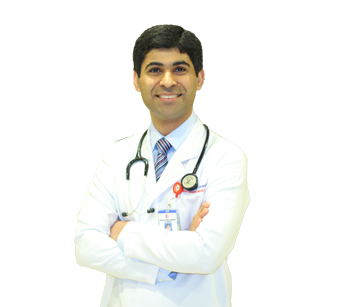 DR MASOOD SIDDIQUE
Medical Coordinator / CCMO
General Practice
MBBS
Al Khoud (Oman)
About DR MASOOD SIDDIQUE
Dr Masood Siqqique is a hard-working professional who holds the prestigious position of Chief Medical Officer as well as a General Practitioner. He has had extensive training in the management of accident and emergency cases. He handles trauma care in patients very efficiently and is well-versed in minor procedures including wound closures and suturing. He is also excellent at making the right diagnosis under stressful situations and rendering timely treatments. His experience in orthopedics is very useful in emergency cases too. Dr Masood keeps himself up-to-date by attending CMEs and workshops whenever relevant.

Excellence & Experience
Area of excellence
General Practitioner, Chief Medical Officer
Level of Experience
Medical Officer - Accident and Emergency, Tathleeth General Hospital, KSA (Ministry of Health) 02-4-1434 to 14-1-1436.
Medical Officer – Bahria Town Hospital, Lahore, Pakistan – 2010 to 2013
Resident House Surgeon - Orthopaedics Department, Sir Ganga Ram Hospital, Lahore, Pakistan - 2009 to 2010
Resident House Officer West Medical Ward, Mayo Hospital, Lahore - 2009 to 2009
Awards & Academics
Academics Details
MBBS - University College of Medicine and Dentistry (UOL), Pakistan - 2008
Out Patient Timings
The outpatient timings at Badr Al Samaa Hospitals have been planned in such a way that your choice of doctor is available whenever you are free.
Sunday
8:00 AM - 4:00 PM
Al Khoud - Oman
Monday
8:00 AM - 4:00 PM
Al Khoud - Oman
Tuesday
8:00 AM - 4:00 PM
Al Khoud - Oman
Wednesday
8:00 AM - 4:00 PM
Al Khoud - Oman
Thursday
8:00 AM - 4:00 PM
Al Khoud - Oman
Friday
8:00 AM - 4:00 PM
Al Khoud - Oman
Saturday
8:00 AM - 4:00 PM
Al Khoud - Oman